Dining Out: 8 Ways to Save Money
If you're like most Americans, you love to eat out. You're probably forking over a lot of dough, however, for that luxury. In 2012, the average American family spent over $2,500 on dining out, according to the U.S. Bureau of Labor Statistics. You don't need to swear off restaurants altogether. A few minutes of research is all it takes to cut your restaurant bills by 25 to 90 percent.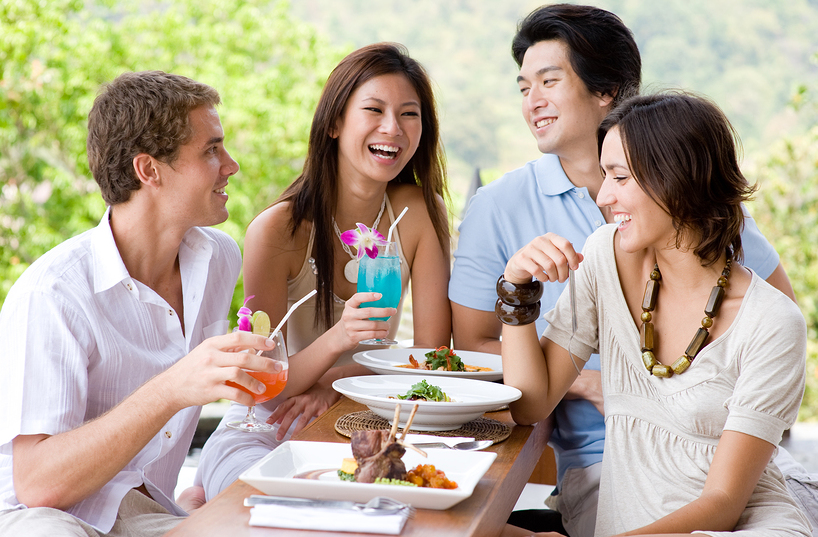 1. Happy birthday to you!
Join your favorite restaurant's birthday club and you'll score a free meal once a year. Hey, why not join the birthday club of every restaurant in town? Nothing says "Let's celebrate!" like a free burrito or burger.
2. Get your coupons.
Watch your mail for Valpak coupons or visit Valpak.com for printable restaurant coupons. You could save 20 percent or more!
3. Use those apps.
Apps like Google Local and Foursquare make it easy to reserve a table ahead of time. But did you know that when you check in with these apps, you can usually snag some special deals? Ask your server for details.
4. Search for the best deals.
Before you head to your favorite restaurant, visit the restaurant's website. Here you'll find special coupons or deals of the day. Use your smartphone to hunt down restaurant deals with an app, such as ValPak's mobile app. You'll find money-saving offers for restaurants all over town.
5. Get the card.
Ask for a preferred customer punch card at your favorite restaurants. Most casual restaurants offer these. Every time you buy a meal, your card gets punched. After 10 punches or so, you earn a free meal. If you eat out with your family, the punches add up quickly.
6. Go out for lunch.
Many restaurants offer the same menu for both lunch and dinner, yet the lunch menu costs less. Why? Restaurant owners want to draw in diners outside of peak hours. Don't have time for lunch? How about an early dinner? Many lunch menus are valid until 4 p.m.
7. Share a plate.
Dinner servings are ample in most restaurants and cost between $12 and $24 each. Split a plate instead. You won't go hungry and you'll see an immediate saving of 50 percent.
8. Skip the drinks.
Alcoholic drinks can sometimes cost as much as your food. Even soft drinks in a casual restaurant cost $2 to $3 each. Order water when you're dining out and you'll save loads of money, as well as calories.