Save Money by Spring Cleaning Your Home
Sure, tackling spring cleaning projects cuts through the winter cobwebs and freshens your home. But, did you also know a thorough cleaning can trim money from your monthly utility bills and home maintenance budget? Here's how and why!
Replacing Home Filters
From your furnace and dehumidifier, to your clothes dryer, air conditioner and water purifier, there are several filters in your home. Although these handy devices catch unwanted dust and particles, they can also get clogged and make the appliance work harder and longer, which is a waste of energy. Reduce your electric bill by cleaning or replacing the filters in your home on a routine maintenance schedule. If the appliance only requires an annual filter cleaning or change, do it each spring.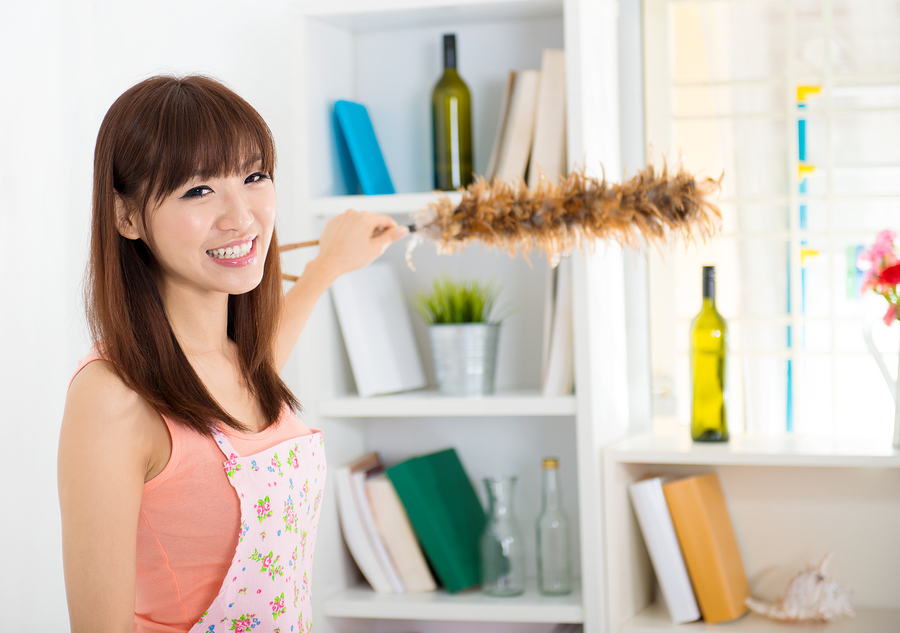 Cleaning Gutters and Downspouts
Soak in the warmer weather and head outside. Inspect your home's gutters and downspouts. Look for clogs and a build-up of leaves and twigs. Is it time to call a professional gutter cleaning service? Use a coupon to make the maintenance task more affordable. By taking care of drainage issues now, you reduce the risk of high-cost leaks and damage to the home's foundation or roof.
Organize Storage Spaces
Having a neat pantry or well-organized closet is enough of a reason to get into spring cleaning mode. But, you can also make the task profitable. When cleaning, place unwanted, outgrown or unused items in a tote to haul to the local consignment shop. Or, save it for a rummage sale. Turn that clutter into cash!
Dust Light and Fan Fixtures
Over the course of a year, light bulbs can accumulate quite a bit of dust. Get on a stool and take the time to wipe down all the light fixtures and fans in your home. Dust reduces the light output of the bulbs and weighs down fan blades, making them susceptible to malfunctioning or breaking. If you find burnt out bulbs, replace them with energy-efficient CFLs to save on your electric bill.
Electronic Spring Cleaning
After putting away the dust mop and window cleaner, settle in at the computer. When was the last time you initiated a virus scan, defragmented your hard drive or purged the cookies on your computer? It's a good idea to routinely evaluate electronics, wipe away hiding viruses and back-up important files. It's cheaper to do an electronic cleaning than to buy a new computer!
Not sure where to start? Make a cleaning list. Determine if there are discounts or coupons that can help. Work though each room of the home, then head outdoors. Prevent unexpected home expenses by using a little extra elbow grease this spring.